Diversity
Diversity Management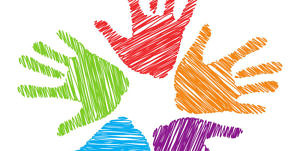 In 2012, a diversity management strategy was introduced at FAU in addition to gender mainstreaming policies. Diversity describes people's differences (and similarities) with respect to the dimensions referred to in Germany's 'General Act on Equal Treatment' (gender, ethnicity, religion or worldview, disability, age, sexual identity/orientation) as well as to social background. Diversity management promotes the awareness and appreciation of the diversity of students and University employees. Increasing diversity is welcomed at FAU as an opportunity and a valuable resource. Individuals are encouraged to develop their unique potential without constraints.
The aim is to create a University culture, that embraces diversity by achieving a working and studying environment that counteracts discrimination and makes a valuable contribution to teaching, research and campus life. An intersectional approach is taken, bearing in mind the mutual interdependence and impact of various imbalances in the context of social power structures.
Further information in English on diversity management at FAU will follow soon (German version).
Contact persons