Target Agreements 2018-2022
Since 2005, FAU has made an active contribution to significantly increase the proportion of women in academia at all qualification levels by target agreements between the University Executive Board and the faculties. These targets are based on the structural and personnel gender equality standards of the German Research Foundation (DFG), statistics from the faculties and departments and a cascade model. Innovative measures are in place to support excellent young female researchers on their path towards gaining a professorship.
The current targets have been agreed for the period 2018 – 2022 in a new catalogue of measures revised and clarified individually with the faculties, and are now entering the third round. Individual measures include, for example, supporting the careers of outstanding young women in research via the ARIADNE mentoring programmes, providing financial support for attending conferences and awarding prizes and visiting scholarships. The agreed targets also cover aspects such as awarding a guest professorship or providing positive role models by arranging talks by prominent women in research.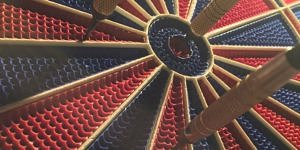 Contact person